Organising your home seems to be easy, but it isn't. Ask anyone who goes for a regular DIY home organisation, and you will get a universal conclusion' home organisation is easier said than done. Home organisation has several unexpected knots to untie. There are some little but tricky enough challenges to deal with. That's why it is always better to trust an experienced professional organiser in Melbourne or anywhere else.
Let us discuss the advantages of hiring a professional declutterer.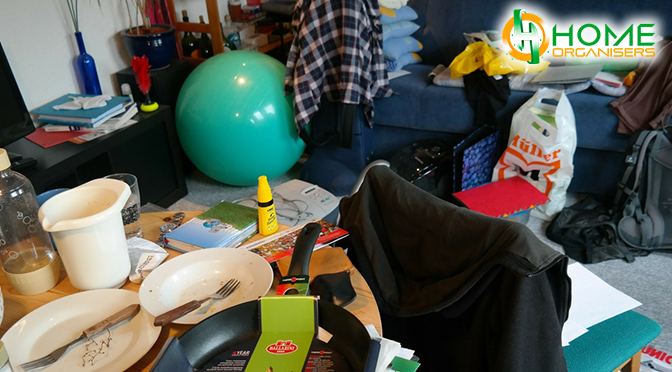 They come up with suitable solutions to organising.
How you shuffle the stuff from your room and organise it will depend on your aesthetic sense and lifestyle. While your aesthetic sense or the sense of beauty will determine how the room has to be collected, your lifestyle will determine the preferences that must be maintained while organising the stuff. Here is where a professional home organiser will make a difference. The professional you hire ought to be well conversant with the latest concepts of home organisation and apply those concepts in line with your lifestyle – something that will make the essentials needed for your daily chores handier. It will make your life more streamlined.
They will help to save money.
Sometimes, people lose things for not maintaining an orderly fashion while storing them. This prompts them to purchase items unnecessarily, at the hour of their needs. Organising their homes orderly will help them keep this unnecessary expenditure at bay. If you have similar intimidations, opting for a professional who can declutter Melbourne homes will help you immensely.
They will provide you with invaluable tips. 
One of the significant advantages of hiring home organising services for your location is that the experts of these service providers will not only declutter and organise your home but will provide you with various invaluable tips.
There is, frankly speaking, no universal home organisation concept. The principles will vary depending on the type of organised space or room and the utility thereof. For instance, the idea followed while organising your home will undoubtedly go from the concept of organising your garage.
This is where putting stakes on a reputed professional declutterer near Melbournewill make all the difference. They will come up with invaluable tips about the best ways of organising the different nooks and crannies depending upon their utilities.
They add aesthetics to your property. 
When you have your home appropriately organised by an experienced home organiser, it helps you in more refined and healthier living and will add essential aesthetics to your property. A spick and span home, arranged and organised in an orderly fashion, is always a treat for the eyes. It also underlines your style statement and the class of your choice and preferences.
Thus, you must hire a quality home organising company if you have decided to organise your home. What better name can you opt for than Home Organisers if you are in and around Melbourne. We are the best in the business. Call us now for an appointment.