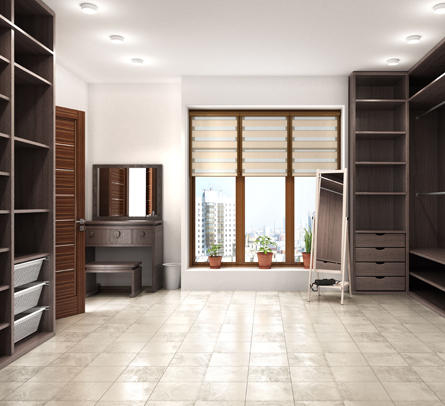 Professional Home Renovation and Planning Service in Williamstown
Are you done with the old look and feel of your home? Or has it become too shabby and lowly to look at or live with? Or is that the look and feel of your home has become outdated? If so, your home has lived its life in terms of its look and feel, and it has to be upgraded. You need to get in touch with a reputed home renovation planner company in Williamstown that will serve your purpose with acumen and perfection.
What better name can you put stakes on, than
Home Organisers
? Spearheaded by Nancy Mozombite, who has 15 years of experience in this niche, we come up with some awe-striking home planning and renovation service, which will not only add material value to your home but will give true value to your aesthetic preferences.
As a reputed home renovation company in Williamstown, we are extremely methodical in our approach and that makes all the difference.
HOW DO WE WORK?
At first, we set a budget….
We start by consulting with you, discussing your design preferences. This ensures we truly understand the vision that you have in regards to the new look and feel of your home that you want us to bring to reality. This makes it easier for us to come up with a plan that is a seamless combination of your ideas and our experience and acumen. As we plan, we keep you in the loop so much so that you can understand what is being done and why. Finally, as we would set a budget we will communicate with you, stating the breakup of the cost so that things are more than transparent to you at any given point in time. We ensure that as your home renovation planner in Williamstown, we have only the best raw materials for the job to ensure standard and quality.
FINALISING THE DESIGN
The next step is settling on a particular design specification. Depending upon the scope of the renovation, we will come up with the drawing – right from the cabinet details to the wall colours and the light fittings. Once you approve the design, we will send a quotation. We always come up with fixed quotations, so that you can be assured that you have everything included in the quote so much so that it is justified in terms of every penny.
RENOVATING
Once you approve the quote, we draw up a comprehensive plan for the renovation program. We are flexible enough to come up with a schedule that will not disturb your daily chores. You will find our renovators extremely professional, cordial and friendly, who will stick to the schedule religiously and come up with a renovation that will not only justify your investment but will put all your aspirations into reality, facelifting you home into something really outstanding…to say the least!
Still wondering? Do not..and CONTACT US to see how we excel as your home renovation organiser in Williamstown.